The CAIP exam has five sections that test knowledge in the following categories:
Delivery of Patient Care
Infection Prevention Program Development, Implementation and Maintenance
Infection Prevention Education and Training
Surveillance, Data Collection and Analysis
Instrument/Equipment Cleaning, Disinfection and Sterilization
Video – PSI Test Center Experience
More detailed information on each of these topics can be found in the CAIP Content Outline (pdf).
Achieving CAIP certification provides evidence of education, training and competence in infection prevention. It can also support that the ASC infection control program is founded on infection control knowledge and Read More…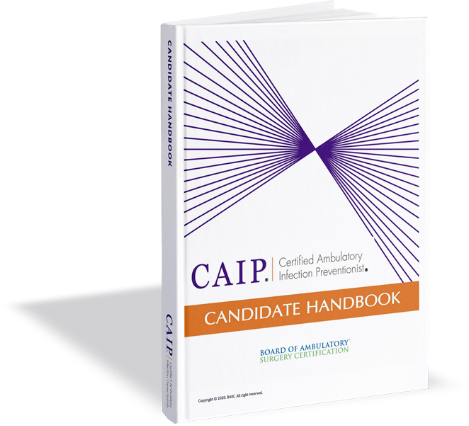 Let's get started. Download the CAIP candidate handbook today.